On Saturday 6th May, the country will come together to celebrate the Coronation of King Charles III and the Queen Consort, Camilla.
King Charles has made it quite clear, that he wants all religious communities to be part of this momentous occasion. As such, representative of all major faith will be present. Baroness Gillian Merron, younger sister of our member Stephen will be representing the Jewish Community. Below is a quote from Baroness Merron. Plus an excerpt from the official Press Release from Buckingham Palace. The press release show the roles to be performed at the Coronation, naming Gillian and her role. Below is an excerpt from the Royal Communications press release.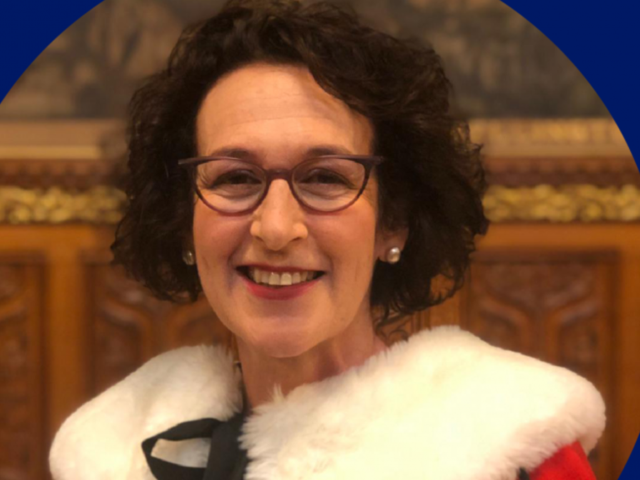 EXCERPT FROM THE ROYAL COMMUNICATIONS PRESS RELEASE BY BUCKINGHAM PALACE
During the Coronation Service the Regalia will be presented to Their Majesties. Those presenting have
been chosen on the advice of Government. Those presenting Regalia to His Majesty will be:
The Lord Carrington, Lord Great Chamberlain – Presenting the Spurs
The Lord (Syed) Kamall– Presenting the Armills
Baroness (Gillian) Merron – Presenting the Robe Royal
The Most Reverend John McDowell, the Church of Ireland Archbishop of Armagh – Presenting the
Orb
Lord (Narendra) Patel KT – Presenting the Ring
Lord (Indarjit) Singh of Wimbledon – Presenting the Coronation Glove
The Most Reverend Mark Strange, Bishop of Moray, Ross and Caithness, and Episcopal Primus of
Scotland – Presenting the Sceptre with Cross
The Most Reverend Andrew John, the Archbishop of Wales – Presenting the Sceptre with Dove
The Archbishop of Canterbury – Performing the crowning with St Edward's Crown
The robe and stole royal – Part of the order of the Service
Charles's eldest son, the heir to the throne, the Prince of Wales enters the theatre.
The stole royal – a golden priestly scarf – and the robe royal – a long cloak – are brought to the King.
The Bishop of Durham puts the stole royal over the King's shoulders.
William, Baroness Merron, who served as the Board of Deputies of British Jews' chief executive, and bishops clothe the King in the robe royal.
The archbishop says: "Receive this robe. May the Lord clothe you with the robe of righteousness, and with the garments of salvation."
Quote by Baroness Gillian Merron
"This is an honour beyond anything I could ever have imagined. I feel humbled to be making history in a Coronation ceremony that will validate Britain as a 'community of communities'.
In his Coronation, HRH King Charles III will demonstrate his commitment to protect the space for faith and its practise through religions, cultures, traditions and beliefs.
Through my part in this, I hope to do the Jewish community proud."